PUTRID S4ND
A short shoot-em-up with some roguelike-style passive spells and upgrades. Made in PICO 8 by Abhi Sundu.
WISHLIST THE EXPANDED VERSION ON STEAM!

Controls (Explained in-game)
Arrow keys to move
Double-tap left or right arrow to roll (invincible while rolling)
X to shoot (hold to shoot rapidly)
Z or C to jump
Hold up arrow while shooting to shoot upwards
Hold down arrow while in mid-air and shooting to shoot downwards
Increase the challenge level at the title screen using the arrow keys! Challenge level 5 gives the traditional roguelike experience with permadeath.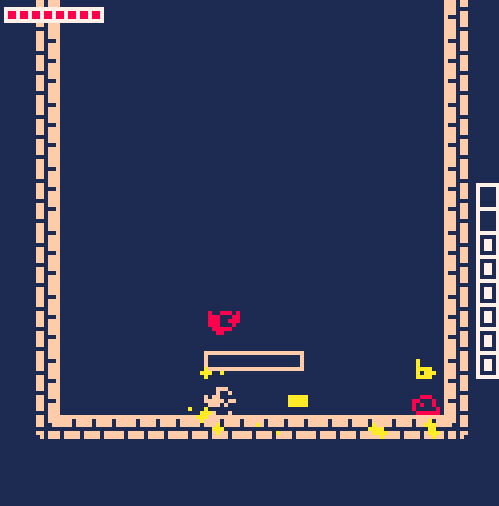 Download
Click download now to get access to the following files:
putrid_s4nd_windows.zip
953 kB
putrid_s4nd_linux.zip
706 kB
Pico 8 Cartridge (Contains Source Code)
37 kB
if you pay $5 USD or more